Talk to your farmers
Do you know how fruits and veggies are grown at your local farms? Just ask! Stop by your local farmers market and ask how your favorite leafy greens and sweet fruits grow from seed to sprout. Ask farmers how they work to protect their local watersheds and how you can support them.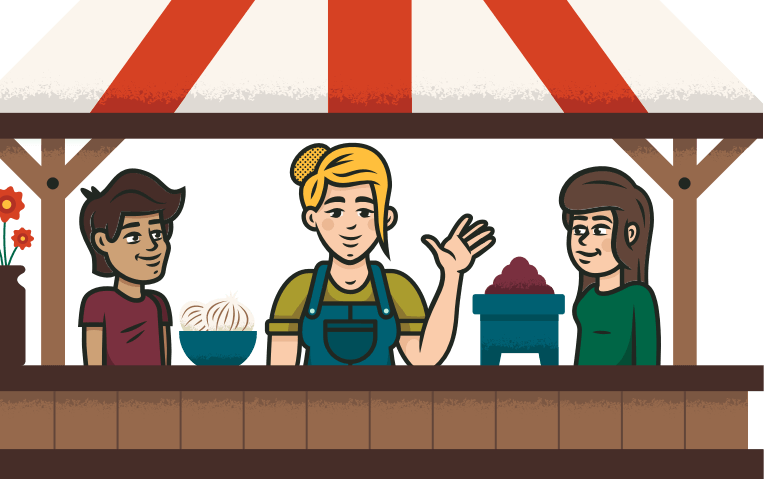 Learn about organic
Organic produce is grown without chemicals or pesticides, which keeps our water cleaner and healthier. Look for the organic label next time you go grocery shopping, and pick up some tasty, healthy fruits and veggies!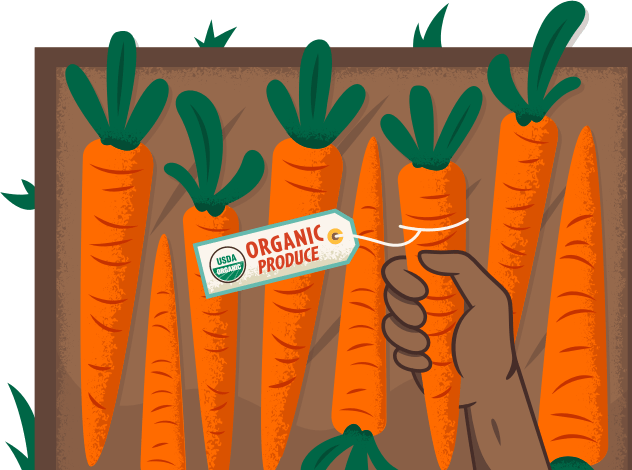 Take a stand for soil
Have you ever grown herbs in your kitchen or planted veggies in your backyard? You'll learn a lot about what it takes to grow your own food using healthy soil!