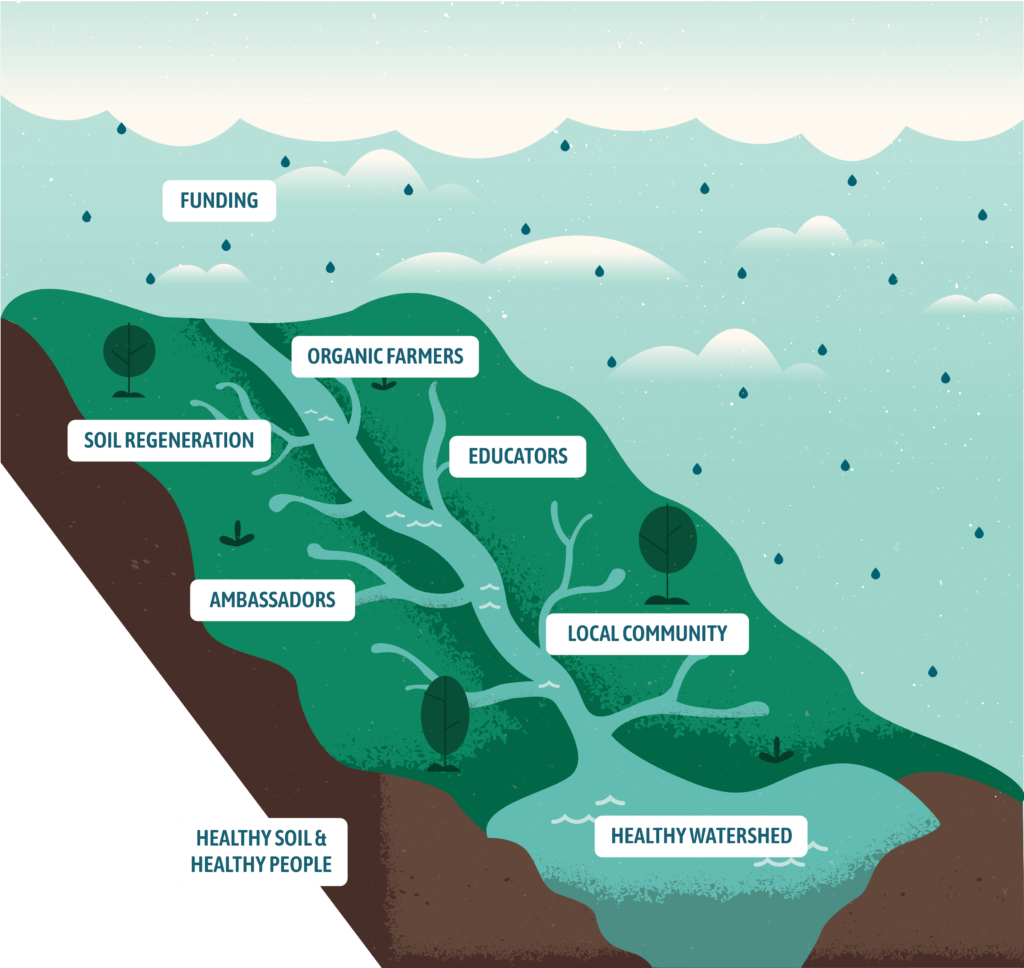 A healthy watershed consists not just of a river, but of streams, tributaries, brooks, & creeks. Our community of change-makers is similar.
To meaningfully reach residents across the watershed, we at Rodale Institute need YOUR help in acting as our streams, tributaries, brooks, & creeks to reach the most local of levels.
Our goal is to educate 1 million residents in the Delaware River Watershed about the connection between growing food organically, supporting local farmers who regenerate their soil, and a healthy watershed.
Watershed illustration based on Exhibit 1: Watershed of practice-based research in The Watershed Of Practice-Based Research: Lessons And Opportunities From The COVID Pandemic by coauthor, Elexia Wright
In the Delaware River Watershed, we have an incredible number of colleges and universities full of bright students who are passionate about making a difference in their local communities.
This challenge seeks to empower college students throughout the watershed to become Ambassadors for the Grow Clean Water program & work in partnership with Rodale Institute to educate their neighboring communities about why the ways we grow & source our food matters.
Conventional farming methods—like use of synthetic chemical pesticides, fertilizers, & herbicides—leads to watershed degradation. This impacts our drinking water, ecological health, & our ability to safely enjoy our local waters.
When the health of our watershed suffers, so does the health of our communities.
Nearly 17 million people, including residents of the City of Philadelphia, get their drinking water directly from the Delaware River, a body of water that is severely impacted by the chemicals used on conventional farms upstream.

Margaret Wilson, Edible Philly
That's why it is important to support local, organic farmers who regenerate our soil & watersheds. By educating residents on the connection between watershed health and organic farming, we are changing the way people think about how their choices at the grocery store have a broader impact.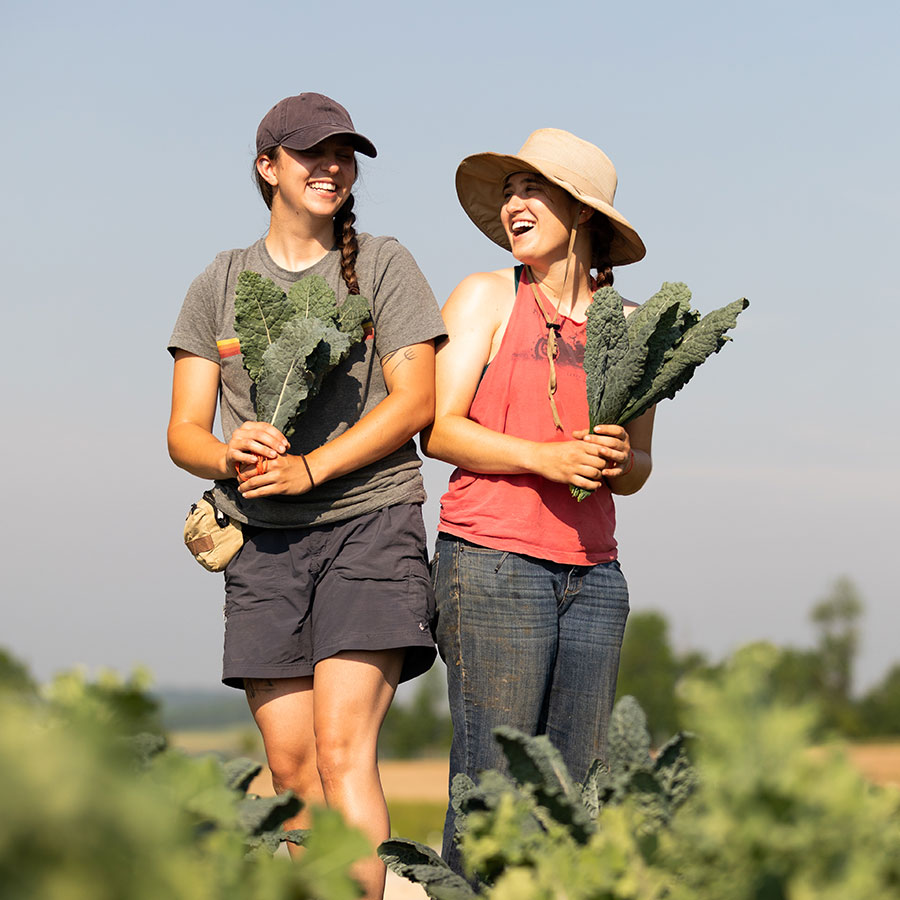 Join the Movement!
Are you a college student looking for a way to add to your resume while making a positive impact on the health of your local community AND ecosystem?
The college or university that can get the word out to the highest number of people will be the winner of our College Activation Challenge & will receive prizes from Rodale Institute! Our first cohort of College Activation Challenge: Grow Clean Water Ambassadors begins in the 2022-2023 academic year.
Will you join us?